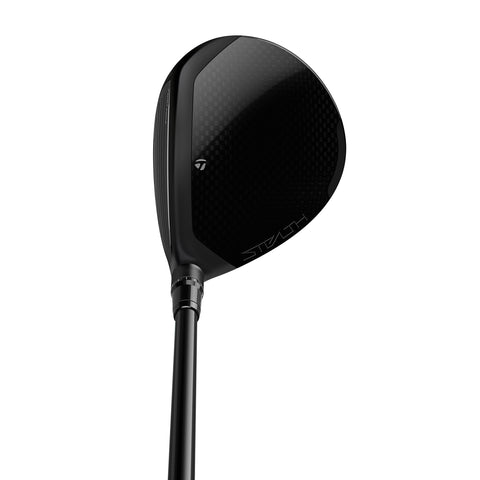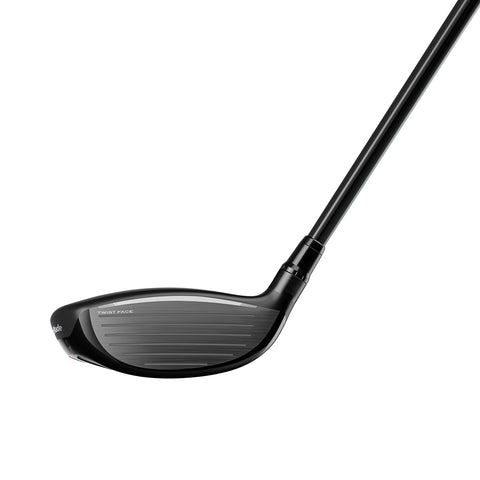 Chris Cote's Golf Shop | Connecticut's Friendliest Golf Shop
TaylorMade Stealth 2 Plus+ Fairway
TaylorMade Stealth 2 Plus+ Fairway
Variable face thickness is engineered to maximize ball speed across the face while maintaining playability in a confidence inspiring shape.
Center of gravity is positioned lower compared to the original Stealth™ Fairway, delivering a more centered CG projection for better performance off the deck without sacrificing distance. To accomplish this feat, engineers lowered CG by placing a heavy internal mass toward the rear of the club and lowering the crown by 2mm.
A combination of the lightweight titanium body, carbon crown and heavy steel weight delivers optimal weight distribution and premier performance.
A combination of the massive 50g sliding weight and the 2° loft sleeve allows golfers to dial in their desired flight and performance characteristics. Shift the weight back for higher launch and stability; leave the weight centered for versatile performance; or shift the weight forward for a low-spin ball flight and maximum distance..