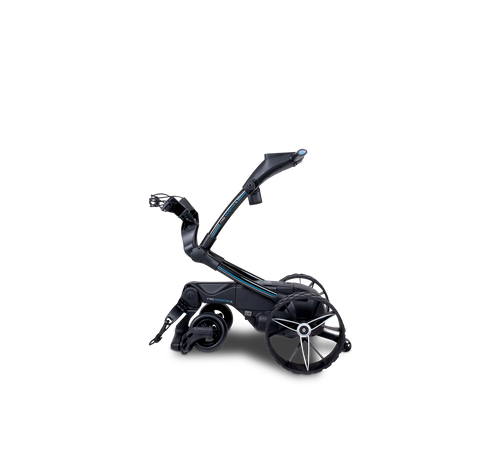 Chris Cote's Golf Shop
Preorder - MGI Zip Navigator AI
Brand new technology and a strikingly modern design, the new Navigator Ai GPS+ is designed with an integrated GPS system built into a super responsive high-resolution 4" full color all-weather touchscreen display.
The Navigator Ai GPS+ also builds on MGI's renowned full directional handheld remote control.

2 Modes of Operation
Remote: Full remote control compatibility which allows you to guide your caddy to meet you at the next tee.

Manual: Control the A.i. GPS+ through the handle to negotiate tight spaces or bridges.
DIMENSIONS: 24.41 x 46 x 15.35 in (folded with wheels inverted)
WEIGHT: 39 lbs (with battery)
Added Features:
GPS & Scoring
Single Action Quick and Easy Fold
Patented Gyroscope
Wifi / Bluetooth
Color Touchscreen
Redesigned Slim Remote Control
39,000 Courses
High Performance Battery (36-hole, 24 V 380 Wh Lithium)
Twin 230 Wh Calibrated Motors for Supreme Power and Agility