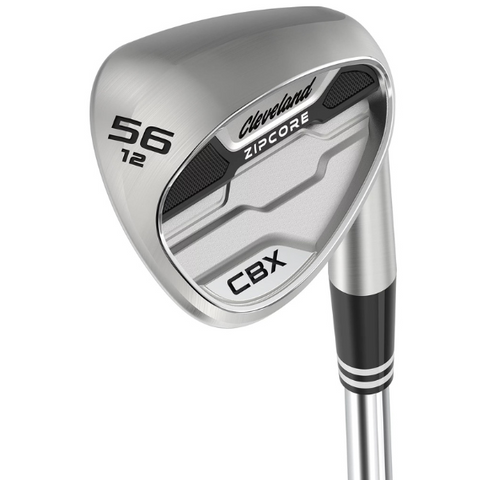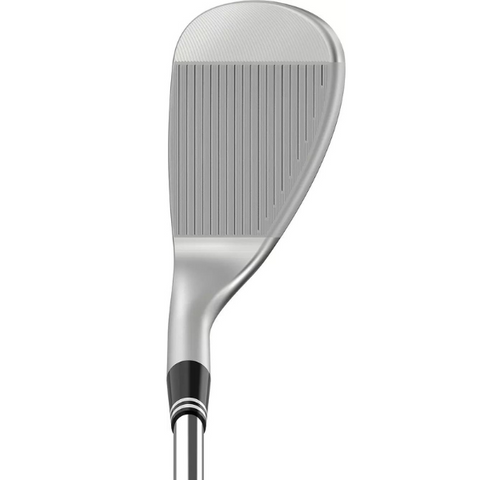 Chris Cote's Golf Shop
Cleveland CBX Zipcore Wedge
With their cavity back design and MOI boosting ZipCore technology, Cleveland CBX ZipCore Wedges are designed to provide maximum forgiveness and MOI to the everyday golfer.  Despite being chock full of technology and forgiveness, Cleveland was able to fashion the CBX ZipCore with a sleek, attractive profile that resembles a traditional blade wedge at address.
By replacing heavy steel with lightweight, but also very strong material in the wedge's core, ZipCore allows Cleveland to shift the center of gravity.  Doing so raises MOI, which helps the club face stay square at impact, leading to straighter shots.  Additionally, ZipCore adds spin, enhances control, and boosts consistency on all your shots.
As with previous CBX designs, the CBX ZipCore features a revolutionary Hollow-Cavity design that offers next-level forgiveness.  With a hollow chamber near the heel and a heavy weight placed in the toe, this unique structure maximizes MOI and perimeter weighting, leading to better shots, regardless of where you strike the face.